gift guide
****This post contains affiliate links and I will be compensated if you make a purchase through the below links****
Looking for the perfect mothers day gift? look no farther than Modcloth
Modcloth has a wide selection of gifts for mom, grandma and your favorite aunt!
/productshots/0168/6921/fdc7fc68aa6acbe8f6a42e91fdffaaa8.jpg?1460067752
/productshots/0168/6925/164b648f1222f642e9575b33fa23f641.jpg?1
/productshots/0168/6929/47189890aa4059e6443fa9e6308601a3.jpg?14600677Cool, Calm, and Cleansed Body Scrub in Lavender $27.99
Give your daily routine a touch of tranquility by adding in this honey body scrub. Made of all-natural and organic ingredients, this soothing product smooths skin and detoxifies pores as it envelops you in the serene scents of lavender and citrus. Equanimity never felt so sweet!
Stills of Dayspring Robe $64.99
Though in reality, this satiny robe floats against your figure, the sweet moments spent in its champagne hue linger like frames from a reel. Gorgeous vintage-inspired crocheting – touched with a subtle metallic sparkle – blossoms down your sleeves, meeting mesh trim at each cuff, while an inner tie and sash  hold this dreamy piece perfectly in place.
/productshots/0165/8545/fa5c80ea8debc25bec9dcdbf1d6c2659
/productshots/0165/8549/1c9b70e02f043788825078672cd890a7.jpg?1453761397
/productshots/0165/8557/fe7125a5ab76287e981d9b55ed641b5b.jpg?1453761402
/productshots/0165/8565/928d3e72936bf75837d9a4e12f868a42.jpg?1453761408

Letters to My Mom $14.99
After decades of offering you love, your mom deserves your affectionate words. Scribe them in the stationery that fills this hardback booklet from Chronicle Books! Each sheet comes complete with a sweet prompt and folds up to look like an envelope – and, at the end of the album is a page of stickers with which to seal your heartfelt letter. Your mother will be beyond touched!
Mom, I've Always Wanted to Tell You $14.99
From your first sweet steps to the time she taught you to drive, your mom has been by your side for the most significant moments in your life. Share the memories that you've always cherished with this charming keepsake journal! Designed by Allison Weiner and produced by Chronicle Books, it features fifty prompts that will inspire you to reflect on all of the magical and moving experiences you've had with your mother, as well as the adventures to come. Quaint trim and quotes about motherhood add a kiss of sweet detail each page, while your handwritten responses remind her of what a wonderful job she's done. Momma may know best with this token that she can treasure!
As a Matter of First Course Plate Set $49.99
It's a no-brainer that you'll serve your guests delicious little dishes atop this eclectic set of ceramic plates! Also ideal for holding sliders, popovers, and skewers during an hors d'oeuvres hour, these blue, mustard, white, and red patterned plates bring fun flavor to the festivities.
Undisputed Class Watch in Black & Rose Gold $109.99
Become known as the arbiter of good taste by making this Midi Dial watch from Olivia Burton your everyday accessory! Elegant and classic, the rose gold face of this watch boasts a polished rim. Paired with its black leather band, this top-notch timepiece wants for nothing.
Just because you're single doesn't mean you can't think about Valentine's Day. This year, leave the clichéd traditions for couples, and find something special with a little bite for your single friends. Here are a bunch of sweet or cheeky gifts  for your fav. #girlcrush
Girl powered comedy ✔️Rebel Wilson ✔️ Dakota Johnson✔️
This giftset includes three candy cubes with cheeky, anti-love sayings:
Plenty of Fish in the Sea Swedish Fish, Men are Pigs Gummy Piglets  & Stop Kissing Frogs Apple Frogs
Candies are packaged in a pretty aqua gift box with a cute "love bites" message on the box. Voodoo doll of their ex not included.
Finally, the Perfect Man. Made of solid milk chocolate, he's a sturdy hunk of man and chocolate
Never have I ever: my life (so far) without a date $14
"I've been single for my entire life. Not one boyfriend. Not one short-term dating situation. Not one person with whom I regularly hung out and kissed on the face."
So begins Katie Heaney's memoir of her years spent looking for love, but never quite finding it. By age 25, equipped with a college degree, a load of friends, and a happy family life, she still has never had a boyfriend…and she's barely even been on a second date.
Throughout this laugh-out-loud funny book, you will meet Katie's loyal group of girlfriends, including flirtatious and outgoing Rylee, the wild child to Katie's shrinking violet, as well as a whole roster of Katie's ill-fated crushes. And you will get to know Katie herself — a smart, modern heroine relaying truths about everything from the subtleties of a Facebook message exchange to the fact that "Everybody who works in a coffee shop is at least a little bit hot."
Funny, relatable, and inspiring, this is a memoir for anyone who has ever struggled to find love, but has also had a lot of fun in the process.
In Why Not Me?, Kaling shares her ongoing journey to find contentment and excitement in her adult life, whether it's falling in love at work, seeking new friendships in lonely places, attempting to be the first person in history to lose weight without any behavior modification whatsoever, or most important, believing that you have a place in Hollywood when you're constantly reminded that no one looks like you.
Galentine's card $4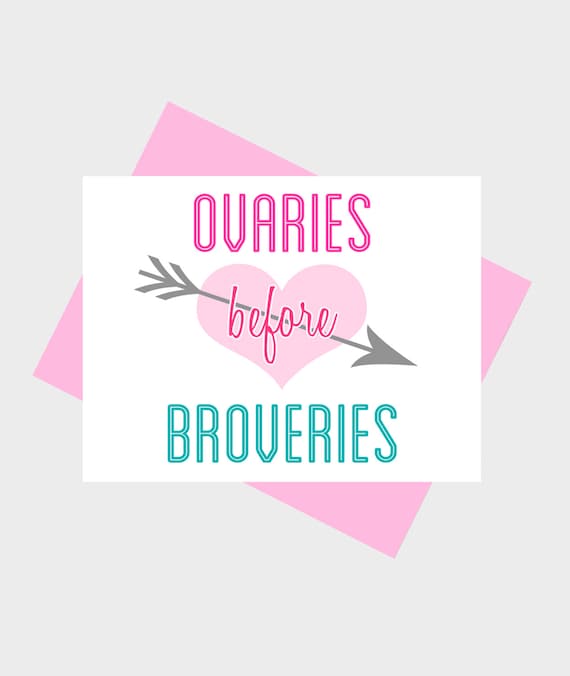 Stay hydrated by sipping the tears of the boy who crushed your heart! 100% gluten and dairy free!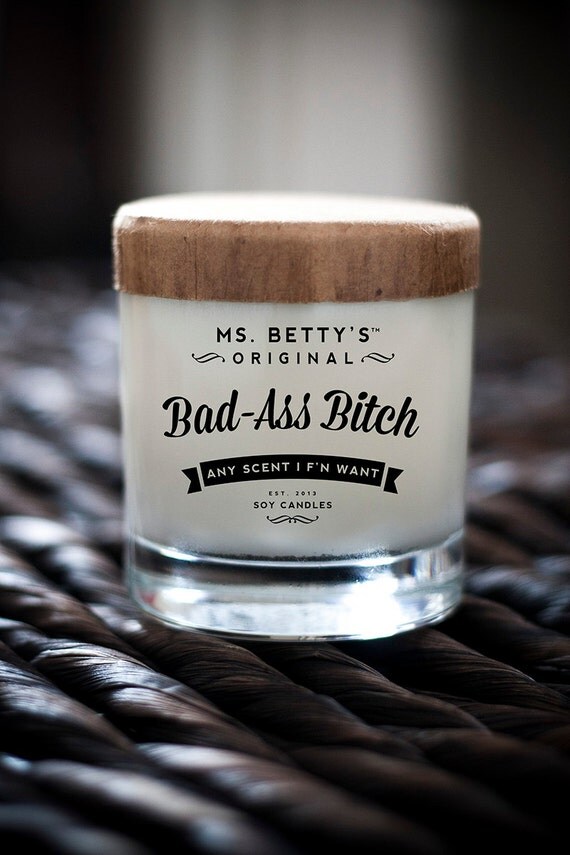 Ms. Betty's Original Bad-Ass Bitch Scented Soy Candles will make the perfect gift for that special person who is a Bad-Ass Bitch and is proud of it.
Boys whatever – Cats forever
Do you celebrate galentine's day? What are you getting foryour besties?
This Post Contains Affiliate Links
Go ahead and gush over
Nicolette Mason's
blog after checking out her Gift picks including her exclusive colab pieces with  ModCloth
/productshots/0146/2235/84ce456ac23c8362ff7321a20c5a90b0.jpg?1411143755
/productshots/0146/2237/2a25d150504957140c8a70b2dc11830f.jpg?141114376
STYLE TIP:  This multi-strand necklace boasts an ornately bejeweled clasp that can be worn front-and-center or behind your neck – perhaps beneath an elegant updo – for versatile, dazzling beauty!
/productshots/0123/9124/2099510665e978f6707330e687bb72d7.jpg?1357165302
/productshots/0123/9126/662cf4570d8a49669795c7faf1e20451.jpg?1357165306
/productshots/0123/9128/709fd5ec54a7e5be5de6a5fde6f6faf9.jpg?13571653
/productshots/0141/0531/bdb3226a130e6ca6718cc0063b2ab612.jpg?13
STYLE TIP: Pair with high-waisted trousers, a geometric-print blouse, silver necklaces, and a classic fedora for a fashion-forward ensemble teeming with polished panache.
/productshots/0119/8836/d458dc76453dc06c78fcbfb2c441c25f.jpg?1348610095
/productshots/0119/8838/e6eeef237ba10fdcfed8d137c2ac0b6a.jpg?1348610101
STYLE TIP: Wear these platform pumps with a vintage sheath and back-seamed stockings for a look that's truly top-notch!
/productshots/0140/4401/003e7afd314e31677f18af96f99104ea.jpg?1394821499
/productshots/0145/2953/09ae01e2de48ecd020a593dd4923f014.jpg?1407967371
STYLE TIP: Pair these stunning heels with a elegant but simple fit and flare dress
STYLE TIP: Pair this Petal-pink trench with a lbd for a night out on the  town Or over high waisted jeans, a graphic tee  and stacked boots for a coffee run.
/productshots/0146/2037/cd8b76c6c43a1c7a7161eda08c77db1b.jpg?1411077123
STYLE TIP: This glowing statement piece is a delightful complement to your favorite shift dress.
/productshots/0144/6965/c4915e6efd215c7c208aed3b427e3a62.jpg?1405978742
/productshots/0144/6967/0dd2d418a383bbc99312bcb14f68599f.jpg?1405978752
/productshots/0119/8844/84039dce62ba7017e89b8deb8382640d.jpg?1348610116
**This post contains affiliate links, and I will be compensated if you make a purchase after clicking on my links.
'Tis the season for gifting! And ModCloth wants to help you find the perfect presents for everyone on your list with their 2014 Holiday Gift Gift. Shop using their handy categories, or check out presents inspired by trendsetting bloggers, including A Beautiful Mess, Oh Joy!, Girl with Curves. Utterly unique and endlessly fab.
Here are a few gifts on the top of my list this year
I have been looking at this cardigan for months and cant wait to make it mine!
This is the perfect necklace for world travelers or for anyone who loves bold jewelry, I wear the  silver one regularly  and would love to add this to my collection 
I love love love this dress! its sparkly, and fun and the length is perfect for all occasions

Modcloth's vast collection of utterly unique gifts is the perfect place to find something to wow your favorite gal (or guy)! Plus there is always something fun on sale, be sure to check back often
****This Post Contains Affiliate Links****
A "Haute" Holiday.  Christmas Lingerie
The weather outside might be frightful, but private time can be delightful!  Ignore the cold weather outside while heating things up with these "Haute" lingerie selections this holiday season.
Hannukah.
Those 8 shinning lights won't be the only thing heating up the night.  Shine bright this festival of lights  when you're wearing one of the fabulous holiday styles.
http://
Lola Fold Down Cup Babydoll
Sleepwear
Whether its cooking, eating, cleaning, going to friend's for dinner, singing or hosting family, sometimes you only want "me time".  When you're ready to relax and let your holiday go, try some of the following super-comfy and relaxing sleepwear.  You deserve it!