Fashion Friday
**This post contains affiliate links and I will be compensated if you make a purchase after clicking through my links. 
Easy Flowy Styles
Rent the Runway's flowy dress styles—like the "Spice No Secrets Dress" by Keepsake and the "Cobalt Floral Swing Dress" by Julia Jordan—will have you breathing easier and keeping cool this month!  check out these flowy styles and more designer styles at Rent the Runway for  your upcoming summer events.
This week marks the start of school/ work in georgia- so this week I am bringing you some office appropriate looks that are both fun and functional while still keeping a vintage style
1.Juliet  Navy Polka Dot Tea Dress- Lindy Bop
2. Comfortably Chic Kitten Heel in Black  -Pin up girl
3. California Sean top in red – Pin up girl
4. Studious Snow Owl Brooch – Erstwilder
5. Sandie Black Shrug- Lindy Bop
6.Beebop  Black White Stripe Rockabilly Top- Lindy Bop
7.Classic Hardware Retro Swallow Pin in Black – Pin up girl
8. Classic Saddle Shoes in Black and White -Pin up girl
August in georgia is still very much summer1 I love the hot murky start of the year <Sarcasm> Because of the crazy hot weather, most places are air conditioned to a frigid temp. so even if its sweltering when you leave in the morning, throw a cardigan in your bag or you will regret it by lunch!
This Astronaut Brooch from Kateslittlestore is just adorable?
What do you think of my friday finds? what are your friday finds this week?
When the heat kicks in closed-toe shoes are not an option, but this colorful sandals will make you forget what an ankle boot even looks like. Check out our list of the  eighteen must-have sandals every woman should have stocked in her closet this season.
This Post contains affiliate statements 
It's that time of year. The sun is shining, birds are chirping and it's time to get the shorts, tanks and sandals out and enjoy the warmer weather. This week Cents of Style is offering one of their largest selections of sandals Starting at $12.95 & FREE SHIPPING w/ Code SANDALSALE.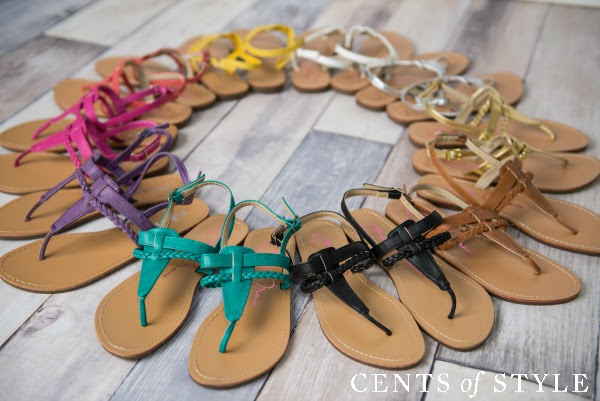 Style Tip: A metallic sandal is the go to summer shoe. Gold, rose or silver, you treat it as a neutral and it looks great with every look.


*This post contains affiliate links and I will be compensated if you make a purchase after clicking through my links. 
Forget sweatpants, popcorn, and a Netflix … add some sizzle to your date night with a seductive style from Rent the Runway. Think sexy jumpsuits with a plunging neckline … or a flirty mini that shows off your legs! While there's nothing wrong with the occasional comfy-casual movie date night at home, there's a lot to be said for getting all dolled up in a delectable dress and going out on the town. And Rent the Runway's Night Out selection makes it so easy for you to look and feel fabulous.
New to Rent the Runway? Then be sure to use code 25OFFNEW at checkout because you'll get$25 off your first order of $75+!
Get your sexy on with captivating couture from Rent the Runway. Here are a few that are sure to make your date swoon …
We always like to do a little something extra for our Moms. Here are my  hand picked items just for mom. A bracelet or necklace for $8.95 or a gorgeous scarf for $10.95 & (PLUS FREE SHIPPING). Additionally, every order will include a  FREE Mother's Day Card for a special woman in your life  (Don't forget to use code MOTHER at checkout)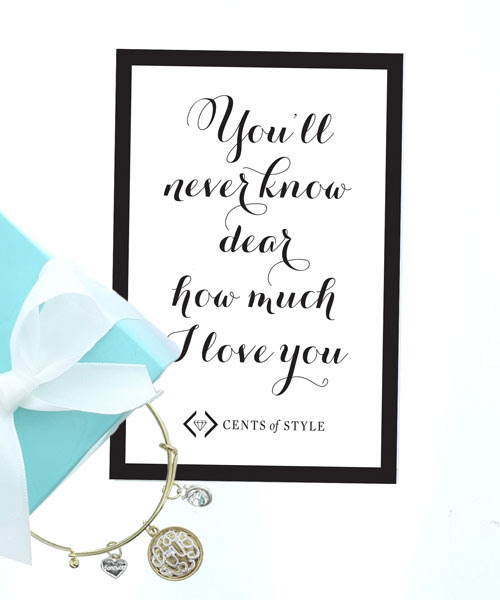 Happy Mother's Day and Happy Fashion Friday!
This post contains affiliate links
This Friday you can get  Cents of Style's T-shirt Line for  $14.95  w/ Code FAVTEE.
I wear these  t-shirts 3 or 4 days out of the week. In fact, I am wearing one right now. I love this line because it is  affordable, fashionable, and FUN. From the inspirational to the kitschy, there is bound to be a shirt for everyone (They have well over 50 different styles in both kids and women's sizes)  Currently, my favorite is the "As If"  V-neck. If you haven't worn these shirts yet yourself, I don't know… they might just become your favorite too.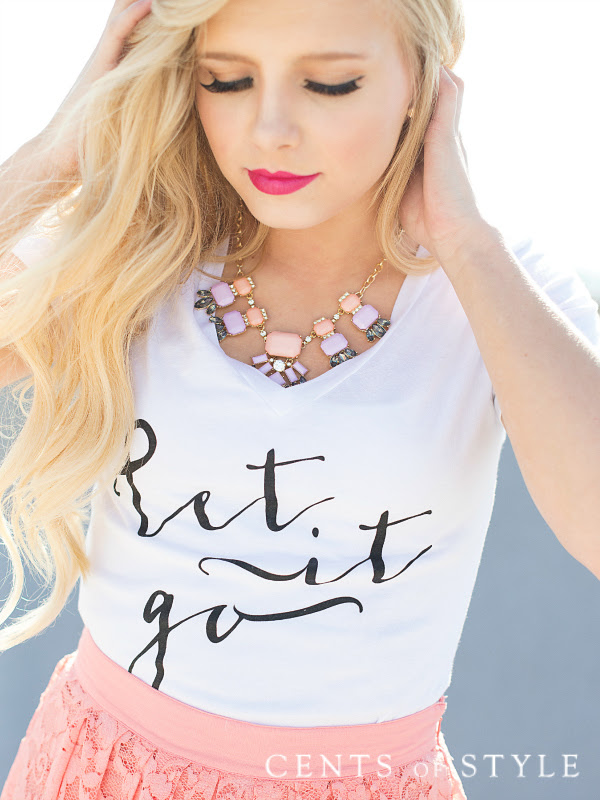 **This post contains affiliate links and I will be compensated if you make a purchase after clicking through my links.

Did you know that Coco Chanel loved to use lace in her designs? She once said, " I do not think that any invention of the human spirit could have a more graceful or precise origin (than lace)."
Lace is indeed a beautiful and versatile fabric. A lace dress can be perfect for the office, a cocktail party, or even a more formal event (prom, weddings, etc.). Whatever the occasion, Rent The Runway has spectacular lace styles in every color, size, length, and fit you can image. And don't forget!, if you're a new customer, you will get $25 off your first order of $75+ when you use code 25OFFNEW.
Here are a few that are especially lovely:
This Post contains affiliate links
We thought a little Spring Break prep was in order for this Friday. Cents of Style  has  the new trend in swim cover-ups and cardigans on sale- KIMONOS! They are $14.95 & FREE SHIPPING w/ Code KIMONO.
The great thing about these kimonos is they can be worn as a cute swim cover-up or they are the perfect spring/summer layering piece with your jeans and t-shirts. Cents of Style has multiple styles and colors on sale and at this price, it is a great way to try the trend!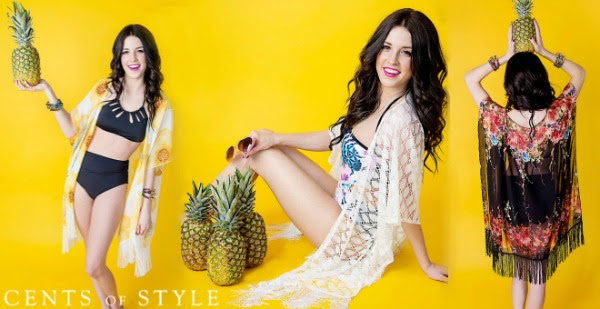 Cents of style  has one of  their must popular collections, their druzy-style jewelry, on sale  this week. .  Fashion Friday Druzy Jewelry $4.99 & FREE SHIPPIG w/ Code DEAL27.
They look great by themselves or stacked together. I have personally given them as gifts and I know they are well loved.