Monthly Archives:
March 2015
In January I let you know that Lily Pulitzer is partnering up with Target
Now I am back to share my favorite pieces from the line available April  19th online and in stores
Eyelet Cover-Up in Navy $32 online only
One-Piece Swimsuit in Upstream $40 online only
Charm Bracelet in Gold $20 each
Bangle Bracelet in Gold $20 each online only
Tassle Pouch in Upstream $20
Bikini Top in Fan Dance $24 online only
Sequins Scarf in Fan Dance $20
Fedora in Gold $20
Shift Dress in Nosie Posey $38 online only
Charm Bracelet in Gold $20 each
Bangle Bracelet in Gold $20 each online only
Embroidered Clutch in Gold $24
Starfish Sandals in Gold $30 online only
Shift Dress in My Fans$38  online only
Bangle Bracelet in Gold $20 each online only
Raffia Tote in My Fans $30
Pineapple Sandals in Gold $30
Dress in Boom Boom $38 onlineonly
Giraffe Necklace in Gold $24 online only
Charm Bracelet in Gold $20 each
Starfish Cuff in Gold $20
Embroidered Clutch in Gold $24
**This post contains affiliate links and I will be compensated if you make a purchase after clicking through my links.
The bra that Marilyn Monroe made famous is having its moment once again! The Balconette is True&Co.'s Bra of Year! And for good reason!
Truthfully, the balconette is almost too pretty to cover up with clothes, but c'est la vie, right? Whether you wear it under a casual t-shirt or under that sexy shift dress, this bra will make you feel glamorous and perfectly put together.
Don't forget- True&Co. is still offering you 40% off selected lingerie until 3/31. All you need to do is use code Use code TOOMUCH40 to get 40% off select styles at checkout.
My Favorite Balconette Styles
With Easter just around the corner and spring in the air we are celebrating the colors of the season this week for Fashion Friday. Cents of style has their  Mint & Peach Accessories on sale for 50%  (Plus free shiping of w/ Code MINT.
All items will pretty much be under $20 shipped and there will be items under $5 shipped. Here are a few items you don't want to miss:
Beth- Secret Garden Scarf- $5.97& FREE SHIPPING. This scarf is perfect for Spring. Light knit, Spring pattern, great price.

June earrings- $9.97 & FREE SHIPPING. Perfect shape. Perfect size.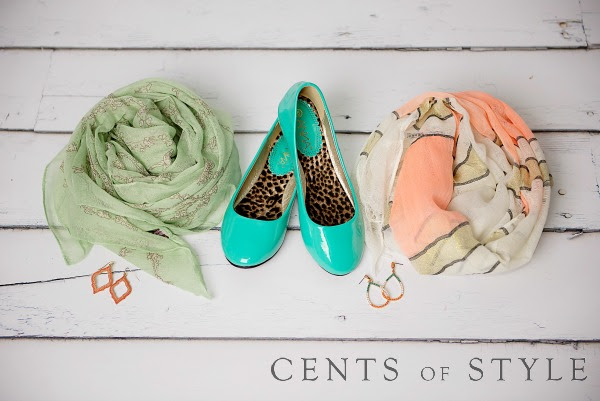 **This post contains affiliate links and I will be compensated if you make a purchase after clicking through my links.

Spring is FINALLY here – and not a day too soon! As always, Rent the Runway has the perfect styles for the season. Gorgeous strapless maxi dresses in mint … sexy shifts in delicate pink … classic sequined gowns in soft lilac … every new arrival is breathtakingly beautiful and absolutely perfect for spring.
Set the trends among your friends and rent your next dress from Rent The Runway! And as an added perk, new customers receive $25 off orders of $75+ when they use code 25OFFNEW.
Here are a few especially pretty pieces:
This post contains affiliate links
Madison Reed launched its new Root Touch Up in November and it has been getting rave reviews about the way it covers roots quickly and completely. But what about eyeshadow? Does it work? Award-winning hair color expert Susan Roberts-Cooper will help you decide.
The Look
Root Touch Up is a lightweight powder formulated with micro-milled pigments. That means denser, richer color to hide those pesky roots and grays. Eyeshadow is simply not as dense, making it much less effective at blending regrowth with your hair color.
Because it's designed for hair, Root Touch Up features a matte, suede-like texture that helps hair look thicker. Eyeshadow is lighter and often shinier, which can draw unwanted attention to those roots.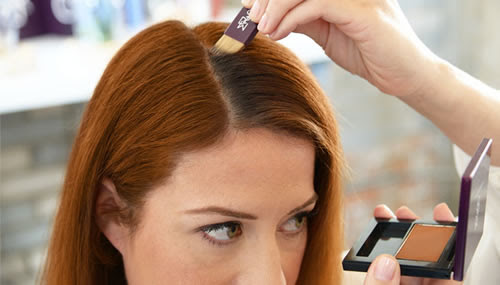 The Application
DIY solutions should be budget-friendly, but Root Touch Up is considerably more economical. It takes just a few swipes of the wide brush to cover roots. Because eyeshadow deposits less pigment, more is needed to provide the same amount of coverage.
Root Touch Up is formulated to be long-lasting. In fact, it stays in you hair until you shampoo it out. Compare that to eyeshadow that needs primer to last the whole day on your lids.
It's about saving time as well as money. Root Touch Up arrives in a compact with a wide, short-bristled brush crafted for easy application to generous sections of hair. In comparison, the petite makeup swabs and brushes that accompany eyeshadow dab a tiny bit on at a time.
The Benefits
Every Madison Reed product is made to give women healthier options, and Root Touch Up is no different. It is free of titanium dioxide, which is "considered a possible carcinogen and is known to trigger an inflammatory response" according to Dr. Jan Hansen.
Unlike makeup, Root Touch Up stays put from shampoo to shampoo. It is waterproof and pillow-proof, so you don't have to worry about roots revealing themselves in the rain or at the gym.
If you're a fan of dry shampoo, you'll enjoy the added benefit of Root Touch Up's oil-absorbing powder. It freshens up second-day hair and adds subtle volume. Makeup can't do that.
The Verdict
Eyeshadow belongs on eyes, not your hairline. Choose your Root Touch Up color now and see the difference on yourself!
Learn more about Madison Reed and their line of hair color products that are healthier for your hair! With more than 30 shades of permanent hair color, semi-permanent gloss and root touch up, there is a color for you! Get 50% off your first box of permanent hair color at Madison Reed through March 31, 2015 with the code MARCHMADNESS.
It's time for another blog reader-exclusive offer on a top selling Julep product!  
Julep's Orbital eyeshadows in Earthshine and Borealis are rapidly becoming fan favorites! The multidimensional formula has triple the pigment for intense brightness, plus they last all day and can be applied wet or dry for endless looks. They brush on smooth and blend effortlessly.
This duo set includes:
Earthshine: Tree bark with chrome pearlescence
Borealis: Charcoal with peacock pearlescence
Julep Shader Brush: A versatile brush built for controlled application and flawless blending
Professional Tip: Sweep your favorite shade of Orbital eyeshadow on dry for buildable shimmer, or dampen your brush to unleash vibrant intensity.
Make sure to use code SPARKLE to Get the Julep Atmospheric Duo for $29.99 ($54 value)
Today's #StyleSteals is my Favorite Graphic Print Sweatshirts!I love these comfy and darling graphic print sweatshirts! They are perfect for a lazy day, or to style in a fun trendy way. Their quirky sayings are my favorite! They come in two cute styles, "I Can't Even" & "The Struggle Is Real."
Style Steals – 3/23/15 – Graphic Print Sweatshirts – $19.95 & FREE SHIPPING w/code "SWEATSHIRTS".
This post is also a link up! I can't wait to see what you have posted. Here is the button to add to your post.
Whether your  are a bride-to-be or just savvy shoppers, this offer from Julep is definitely one you will love! For a limited time, Julep is offering 5 sets of Mani for your 'Maids polish duos for only $40 – that is a $100 savings!
What could you do with 5 sets of polish duos? They would make perfect favors for a bridal shower, a baby shower, a birthday party or random acts of kindness gifts for your besties! You could even keep a few sets on hand for unexpected gifting opportunities.
OFFER: Get 5 sets of Manis for Your 'Maids Polish Duo for $40 ($140 value) with code MYGIRLS
Offer expires April 18 at 11:59pm PT, or while supplies last. Promotional code MYGIRLS must be entered at checkout and is only valid for 5 sets of Manis for Your 'Maids duo. Offer cannot be combined with any other promotional code or discount, and is valid on julep.com only. All free gifts and discounted items are final sale, absolutely no exchanges or returns. No adjustments on previous purchases. Taxes vary by location.
**This post contains affiliate links and I will be compensated if you make a purchase after clicking on my links.
Shop smart this season and get an array of Stella & Dotfor under $50! Looking for a unique birthday gift? How about earrings for Easter? Or that perfect ring to round out your prom attire? Look no further because Stella & Dot has got it all – for under $50!